Other than gambling and going to the beach, one of the fun activities that people in Malaysia like engaging in is sports. Right from childhood, people in Malaysia are encouraged to engage in sports and watch sporting activities. There are many sports, and some of the popular games include the following.
Football
Football is a popular sport all over the world. Malaysia is one of the countries where football is one of the most discussed topics. Even though they did not qualify for the last world cup, most citizens stayed indoors to watch the game. Their national team, Harimau Malaya, performs relatively better when it comes to games they have played with Singapore, Vietnam and Thailand. They also have a women's football team that is controlled by the Football Association of Malaysia.
Badminton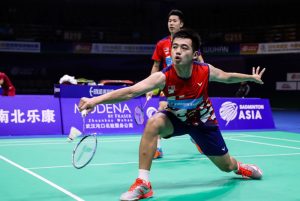 Badminton is one of the popular sports in Malaysia, and it also performs well, and the sports minister Jamaluddin Khairy said badminton is fast becoming the number one sport in Malaysia. Some of the renowned legends who have excelled in badminton include Datuk Lee, and they have competed in several international competitions that positioned the country as a serious badminton player.
Sepak Takraw
This is considered to be officially Malaysian national sport. It is also played in the Philippines and Thailand, but the Malaysians have their own version that makes them unique. The rules of the game indicate that the players can use any part of their body other than lower arms. It looks almost like western volleyball, but it uses more of aerobics. There are two variations of Sepak Takraw: Bultan and Jaring.
Rugby
Rugby is a popular sport in Malaysia, and it is controlled by the Malaysian Rugby Union. It has been gaining popularity over the years, and any time that the team is playing, fans always come together, making it more of a social event.